Shortlister hosted Rightway's Jordan Feldman, Co-founder & CEO, and Mark Rodrigues, Head of Sales, to experience a live demonstration of their product application and learn about their employer program.
Rightway provides an ecosystem of human service and technology to navigate members to the highest quality care to optimize healthcare costs for employers. With Rightway, every member gets a "Doctor in the Family" – a dedicated clinical Navigator to answer all their questions and keep them on track with their health, helping to simplify healthcare for members and reduce healthcare costs for organizations.

How Rightway Navigators Help Members
Rightway proactively educates and navigates employees based on their needs. Each employee gets access to a Rightway Navigator to guide them through their healthcare journey. Navigators are certified doctors and nurses who are available through the app or by phone. They provide:
• Curated doctor recommendations
• Benefits information and tracking
• Bill explanations and resolutions
• Appointment scheduling
Employers – Track the Benefits of Using Rightway!
A proprietary dashboard tracks your organization's engagement, satisfaction, and cost savings. Reports include data and analytics on the following:
• KPI's – sign ups, member usage, member interactions (chats, calls/texts, push notifications, emails, sign ins)
• Spend – total spend, PMPM spend, impact
• Risk scores and modeling
• Care gaps
Getting Started is Easy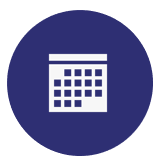 Immediate Start – Implementation is not dependent on time of open enrollment and can launch in 30 days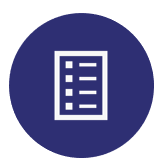 Easy Onboarding – Digital onboarding process that makes it easy to send Rightway necessary documents
Non-Disruptive – Uses your existing benefits information and does not disrupt your plans in any way – simply provide Rightway with your Statement of Benefits and they will do the rest
Employees often don't know where to go or what to do in the healthcare system. Rightway will help them navigate to high quality, cost-efficient options by understanding the organization's history, deploying a navigation platform, then measuring where and how Rightway is making an impact.