---
Shortlister hosted Matthew Baki, VP of Sales, who shared how Tria Health's unique delivery model improves care and reduces costs for high-risk members with chronic conditions by including pharmacists in their care management solution. Given that medications are the primary treatment method for chronic conditions and people fail to take their medications as prescribed, pharmacists are an extremely important resource for high-risk patients.
Tria's ideal client is self-funded with 500+ subscribers. Their solution concentrates on identifying and engaging plan members with chronic & specialty conditions that are responsible for 70-80% of health care utilization/cost. The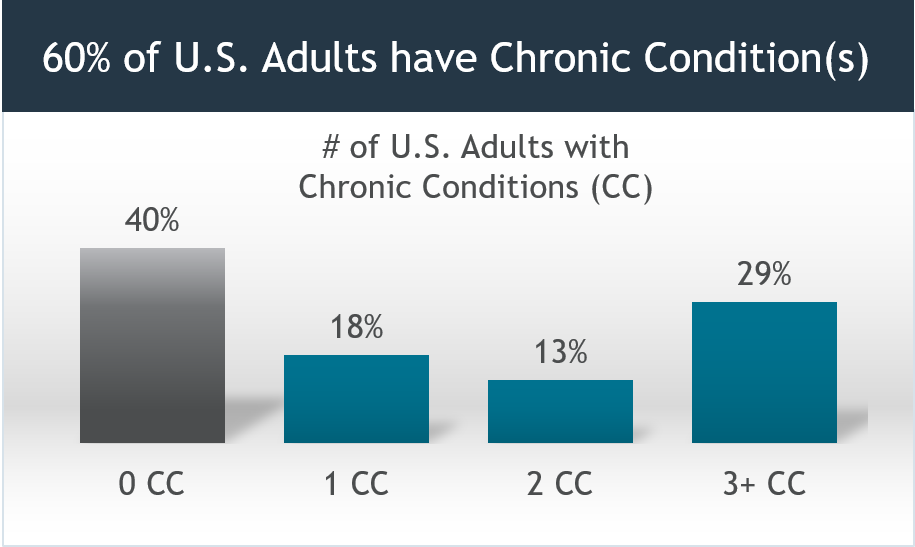 average Tria patient takes over 10 medications, has 5-7 conditions and has 3 physician relationships; a unique challenge in managing multiple conditions, with multiple prescribers that are filled by multiple pharmacies… overall, there is a lack of care coordination on their behalf.
Tria Health's Pharmacy Advocate Program provides 1:1 consultations between a specially trained pharmacist at Tria Health and high-risk plan members. The overall goal is to help them achieve optimal health outcomes through care coordination with the members' providers. Tria's Specialty GuardRx delivers care management for members on high costing specialty medications and objective oversight of the plan.
As a population-based program, Tria's RxPlan Protection Suite is designed to improve pharmacy utilization & outcomes across the entire plan. This includes providing cost saving opportunities via Tria Health's SmartRx™ software that identifies brand and high-cost generics, expensive combo drugs and non-FDA approved drugs as well as non-formulary meds that can be switched to formulary medications. The program's Compliance and Clinical Alerts further improve care, reduce waste and control cost.
Tria's other population health programs include S.T.O.P. for tobacco cessation and LOSE for weight loss.
Five key differentiators of Tria Health include:
Measurable Outcomes – With quantifiable reporting on member engagement, preventative health care and pharmacy savings, Tria Health delivers an average annual ROI of 3.1 to 1.
Expert Resources – Tria Health's pharmacists are residency-trained, board certified, certified diabetic educators and trained in motivational interviewing techniques.
Patient Centered Care – Tria Health improves health outcomes by focusing on the entire patient, not just certain disease states.
Innovative Technology – SmartRx™, Tria Health's proprietary software, analyzes prescription, medical and biometric claims data to identify and risk stratify plan members.
Objective Management – Tria Health is vendor agnostic and integrates with multiple carriers, PBMs and other health care providers. Their independence ensures Tria Health does what is right for the patient and the plan.
If you think one of your clients is a match for Tria Health's solution, they offer a free savings analysis that provides a population overview and savings opportunities.
If you are a user of Shortlister, click here to access the full Meet a Vendor presentation
If you are not a user of Shortlister, click here to request access to view this presentation