---
Shortlister hosted Sara Gotham, MHA, Director of Business Development, to learn more about how Walkingspree provides organizations with the simplest and best solution for engaging their employees in physical activity programs by making movement easy, fun, and accessible for everyone through an open, digital platform.
Walkingspree also allows you to access turnkey to fully customized program options that fit your organization's short or long-term wellness strategies. Experience high employee engagement through high-touch account management, fun features, and creative communications.
Walkingspree's platform and solutions include:
• Open platform & tracking – Connect multiple devices. Variety of wearable devices and smart phones.
• Flexible data tracking – Validated steps and self-reported activity conversion feature. Inclusive and supportive of diversity.
• Purposeful programs & reporting – Four solutions from self-service to dedicated account management, turnkey to custom and strategic.
• Fun challenges & communications – Keep employees motivated with exciting walking challenges. Creative marketing & communications.
• Encourage long-term engagement – Achieve points for reaching daily step targets. Tie rewards for employees' efforts.
• Social networking – Employees stay connected with one another with the Club feature.
• Online device e-store & tango rewards – Discounted wearable devices – Fitbits, Apple Watches, and Garmins. Use the Tango gift card fulfillment partner.
Walkingspree's digital engagement is sure to keep people moving with:
• Intelligent Messaging to members based on their individual data and activity
• Custom Mobile Push Notifications (up to 160 characters) that can be used to:
• Make a variety of announcements
• Engage your employees in your program
• Target different groups
• Provide Health and Wellness Tips
• In-App Pop Ups providing insight and encouragement, helpful information and fun facts!
• Helpful Weekly Emails each week include
• Monday Move – Activity review, exercise & movement tips
• Wednesday Connect – Well-being & mindfulness tips and practices
• Friday Food – Healthy nutrition tips and information. Healthy recipes to try at home.
If you would like to become a partner with Walkingspree, they are proud to offer:
• Broker & Consultant Referral Agreements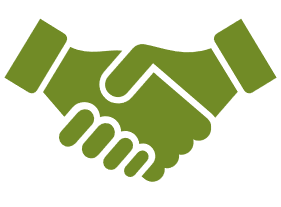 • Reseller Opportunities
• Wholesale Opportunities
• Health Plan Integration
• Strategic Integration Partnerships
Where movement goes, health flows. Let Walkingspree help get your company moving today!
If you are a user of Shortlister, click here to access the full Meet a Vendor presentation
If you are not a user of Shortlister, click here to request access to view this presentation