About Wellworks For You
Wellworks For You provides customized wellness solutions for corporations based on their demographics and current initiatives. Wellworks makes it simple for clients to implement and grow their wellness program through their dedicated team which provide innovative program designs, communication strategies, cutting edge technology, one-on-one health coaching, customer support, reporting, and more.
Their new interactive mental wellbeing solution, WellBalance, breaks the process down into four distinct programs: MindQ, Knowledge8, Focus5, and Wholesome Habits. Through this program, the participant will learn to identify their current mental wellbeing status and create personal goals while activating an action plan for improving their wellbeing.

Assess This 5-minute survey focuses only on mental wellbeing, without the time-consuming, complicated steps of a full health risk assessment. The member will answer questions about their life satisfaction, resilience and emotional health.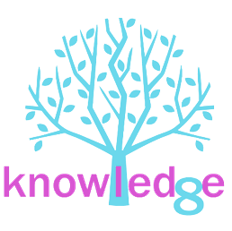 Educate Once the member completes MindQ, they will move on to Knowledge8 to learn about the eight pillars of wellness. Over the course of eight weeks, they will watch a video each week. Each video is followed up with a quiz to ensure the member understands the core principles before moving on to the next program.

Identify, Acknowledge, and React For the next five weeks, participants will think about what bothers them most, upsets them, puts them in a bad mood, etc. They will then choose a pillar to focus on and assign a rating of how they're feeling at the beginning of the week, and again at the end of the week. Throughout the week, they will keep a log of obstacles to develop an action plan.
Strive Next up is an 8-week challenge where members pick 20 of the 32 habits available to focus on daily or weekly to strive by converting their new knowledge into Wholesome Habits.
Rewards Mall
Once they complete the full program, they are provided with a report breaking down how they did with the program, as well as access to a customizable rewards mall. The employer can choose to keep the rewards wellness related or open it up for members to access a wide variety of rewards.
Mental Wellbeing Library
WellBalance includes a library of 450+ videos. The video education is broken down into categories such as mindfulness, stress reduction, anxiety, depression, PTSD, etc, and dive into both the physical and mental side effects of these conditions.
Mental Wellbeing Aggregate Report
The WellBalance reporting will help employers Identify risk and see which pillars employees choose to focus on. It will also help determine if members show improvement and where within the program the improvement occurs.
Mindful Messages
Throughout the program, targeted messages are sent to the members based on what they may be doing in terms of the pillars to provide education and tips on some of those topics via the portal, text, email, and push notifications.
Employee Assistance Program
Wellworks For You can also add an EAP to the WellBalance platform for a high-touch approach. They provide personal attention 24/7/365 with no phone trees. A live counselor will help break down the situation and help set up any extra face-to-face, telephonic education or counseling sessions the member may need.
If you already have an EAP, it can be blended into WellBalance to promote and educate the population about the EAP.
Student Assistance Program
This is a new niche program if you have clients that are universities or school programs. Leverage WellBalance so students get the background and education, but instead of a standard EAP, they access a student version with what's relevant to them.
Financial Wellness
Also available to blend into WellBalance is a financial wellness program. After the initial assessment, the member is provided with strategic courses and tips to help them reach their financial goals.
Wellworks For You will strategically customize and implement WellBalance for the mental wellbeing of your organization with cutting-edge technology, an aptitude for trends in wellness and a forward-looking philosophy.